Browse Items (321 total)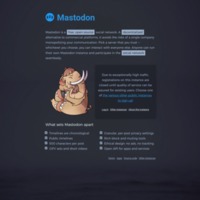 This is the home page of the Mastodon.social server, one of the most popular servers in the Mastodon federation of servers. At the time of this snapshot, the server was no longer accepting new accounts.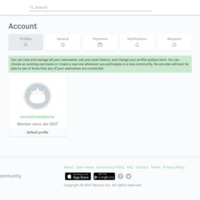 This is the account page of Imzy. There are 5 tabs under the account: the profile, general, payments, notifications, requests. On this profile page, the user can manage usernames, see post history, change avatar, or add additional usernames. From…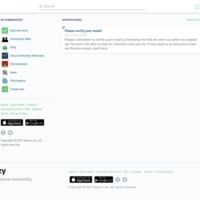 This is the notification page of Imzy. On the top bar on most Imzy pages there is a bell graphic which serves as the user notifications. If you have a notification there is a red dot with the number of notification in it. This page provides…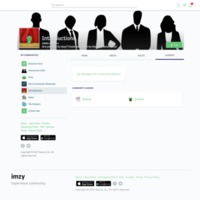 This is the "leaders" section of the introductions community. ON this page it lists who the community leaders are and gives users the opportunity to message the leaders. There are also links to the users communities. The pages resemble Facebook in…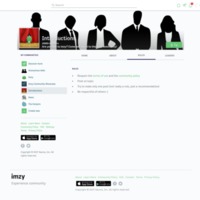 On this page of the introductions, users can learn about the rules. The moderators ask to respect the terms of use and community policy, post on topic, only make on post, and be respectful. The page also has links to the users communities. The page…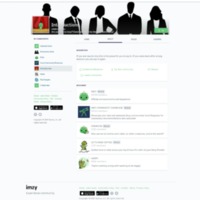 This is Imzy's introduction page under the "about" tab. This page explains what the introduction page is. The page also has some links to other pages called "neighbors" that seem to be similar pages relating to fun and happiness. There are also links…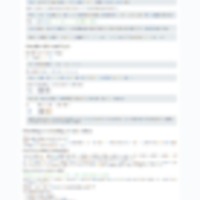 This is Imzy's frequently asked questions page. This page has 6 categories of questions regarding accounts, communities, posting, creating communities, payments, and other questions. This is a fairly extensive page with questions ranging anywhere…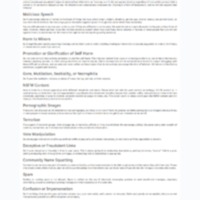 This page of imzy outlines its community policy. The policy is part of the terms of service and outlines the behavioral expectations of the site. The site specifically asks people to respect others by not posting pornography, terrorism, violent…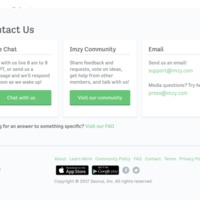 This is imzy's contact page. This page provides users the option to talk live during a certain time period or send a message that will responded to. It also allows users to visit the imzy community. There is also the option to send an email for more…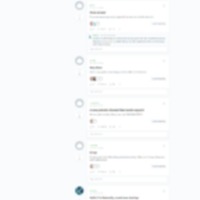 This is the introduction community on Imzy. This page is for new members to introduce themselves and welcome new members. Users can comment on posts.