Browse Items (13 total)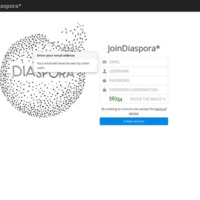 This is the registration page of diaspora*. New users can create an account by entering their email and creating a user name and password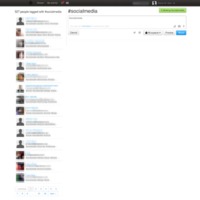 On this page, you can see the individuals who are using/following a specific hashtag, in this case it is #socialmedia. From this page, you can post information relevant to this hashtag and those who follow it, will be able to see your post.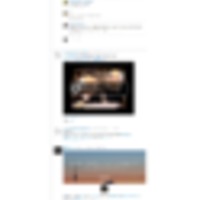 This page is the activity stream for diaspora*. This page lists the current posts and comments. It also gives the user the opportunity to comment on other posts. From this page you can also invite your friends, get help, donate and bookmark…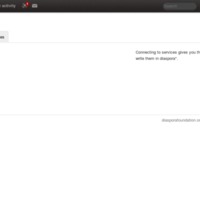 This page is part of the Settings page. This page allows users to connect with their other social media services such as Twitter or Tumblr. Users can choose to whether or not to connect with them. If they choose to, what they write in diaspora* will…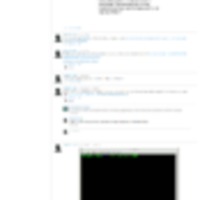 The diaspora* posts page is part of the user profile. The page shows the users bio, location, hashtags, and email. From this page, a user can start a conversation through a post, as well as see her/his lists of previous posts with their likes and…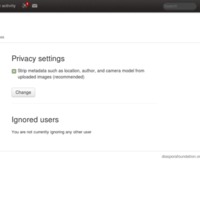 This is the privacy settings page for diaspora*. Users can change their privacy settings. A recommended setting is provided, but can be changed by the user. Additionally, it lists if a user has chosen to ignore other users. You can also link to your…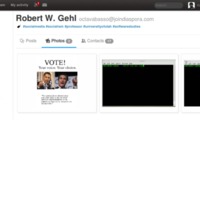 This is part of diaspora*s profile page. On this page, the users name, hashtags, bio and location are available (if they have included that info). This page also shows the photos that they have uploaded to the site. You can also link to their posts…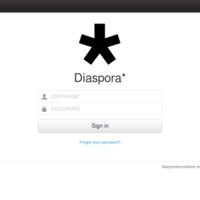 This is the login page of diaspora*. Users must enter their name and password to sign in. There is a function to use if you have forgotten your password.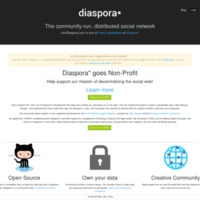 This is diaspora*s homepage. The page highlights that it is a community-run, distributed social network. There is a strong focus in the middle of the page that it has gone non-profit and it is hoping individuals will support. Towards the bottom of…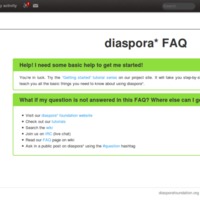 This is the diaspora* help page. On this page, users can find basic getting started help, as well as help on various other topics. If users questions are not answered on this page, there are a variety of other links to look for help, which include…